Today we will speak of Daria Werbowy, one of those models that for its beauty and for his career is being in the Olympus of the catwalks, place where only a privileged few can arrive.
Moreover, to deny it, it is one of my favorite feline look, spectacular body, an almost perfect face, complete with a tremendous presence on the catwalks. Karl Lagerfeld defined it with perfection: the divine.
Daria Werbowy was born in a village in Poland in 1983, although his parents are of Ukrainian origin, in fact the Ukrainian is one of their nationalities since their other nationality is Canadian, country he emigrated with his family when he was 3 years old, more specifically to Ontario.
Daria first contact with fashion was in 1997, when she was only 14 years old. It was not passionate about fashion, not even was raised up to be a model, to an old friend of his mother who worked in a call Toronto modeling agency Susan J. Model & Talent He convinced Daria to try luck, convinced of their possibilities.
This good man had good eye. That same year would give would win the Top Overall Model, a national competition of models, what better to make the leap and sign for the Agency Elite Model Canada. Her modeling career began to flourish, and that same year appears in various catalogues nationally, and that we show, with only 15 years.
So it would be 3 years, until 2001, year whereby tab by the IMG Agency and moved to New York. I was 18 when it came the moment that their years of work begin to bear fruit. Gets to be home of the Canadian version of Elle and the Canadian fashion magazine fashion Toronto.
That same year would have their first contact with the runway take, but would only do it in way testimonial for Hong Kong Luxe.
Coinciding with the bombing of the twin towers, and the chaos that reigned during those weeks in New York, he decides to return to Canada with her parents and leave aside her work as a model for a few months. Did not feel sufficiently strong and self-confident.
After much hesitation, in 2003 he decided to return to the world of fashion and go way back. Three days after his return producido for Marc Jacobs and a week later was to become image of Prada.
That same year also producido for Chanel, Versace, Gucci, Prada and Givenchy among others. From that moment Daria model would be the fetish of Karl Lagerfeld, parading for Chanel During 3 consecutive seasons.
Also begin to grab covers specifically a Publisher and cover by photographer Steven Meisel for Vogue Italy It would be his final springboard.
From 2003 to 2005 gets to perform more than 60 parades for the season, setting a record of open and close more bridges in a season, specifically 12.
During those years apart from the campaigns of Prada, and if image of her perfume, was also a picture of Gucci, Chanel, David Yurman, Missoni y Zara.
In the 2005 signing one of the most important contracts in his career, becomes world image of Lancome. A contract that would extend to the present. Among other promotions we can see her starring fragrance ad Hypnose.
View the video at the original site.
From 2006 its pace of work on the runways down considerably and is limited to parade for Chanel, Roberto Cavalli, Gucci, Valentino y Marc Jacobs, among some elected. He combines those jobs starring in the campaign for H & M in 2007 and 2008 and that of David Yurman along with Kate Moss and Natalia Vodianova this year.
View the video at the original site.
Since 2007 the number of parades would go down gradually, with continuous rumors of abandonment of the catwalks. This year he has only made a single parade. Specifically would be responsible for opening and closing the parade of Versace in Milan, hopefully not be the last and we can see its 1.81 and its 86-61-86 soon on the runways, but everything seems to indicate that you will be devoted only to advertising campaigns.
See complete gallery» Daria Werbowy, the divine model (25 photos)
Gallery
The Woman We Want To Be May 3, 2016
Source: www.zsazsabellagio.com
Kate Moss, Daria Werbowy and Joan Smalls Are Divine …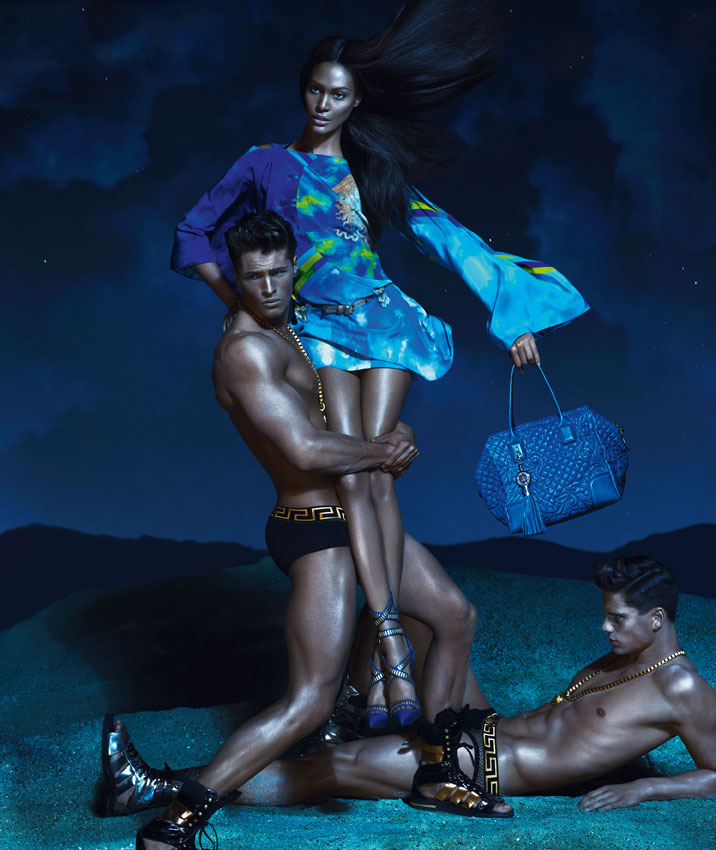 Source: www.fashiongonerogue.com
Tata Jazz Blog: 20 most wanted, cover girl, runway queen …
Source: tatajazzblog.blogspot.com.au
Sensational Jordan Carver Topless Model reveals her …
Source: exclusiocelebrity.net
Tuxedo: the male becomes female!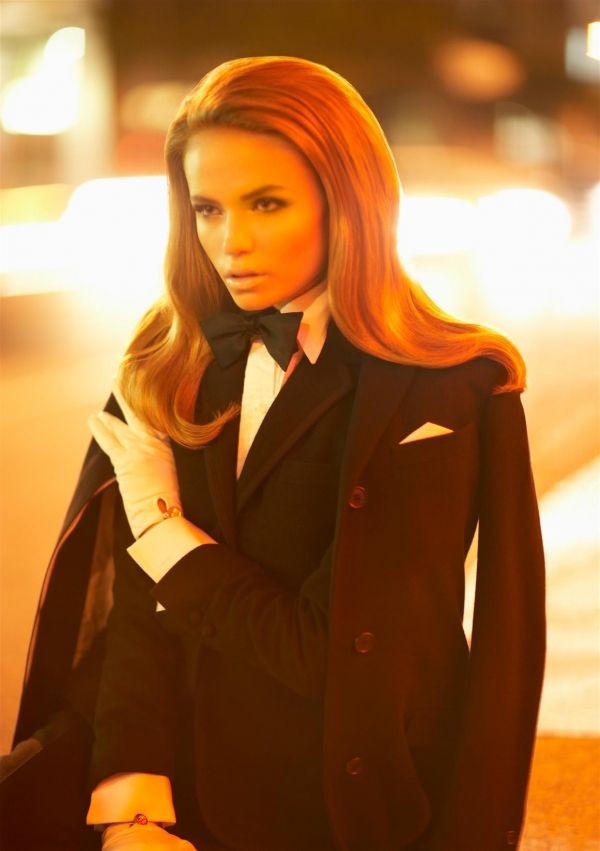 Source: www.beatricebrandini.it
Tata Jazz Blog: 20 most wanted, cover girl, runway queen …
Source: tatajazzblog.blogspot.com.au
17 Best images about steven meisel photo gallery
Source: www.pinterest.com
Les plus beaux top models du monde… topless pour le …
Source: www.purepeople.com
Daria Werbowy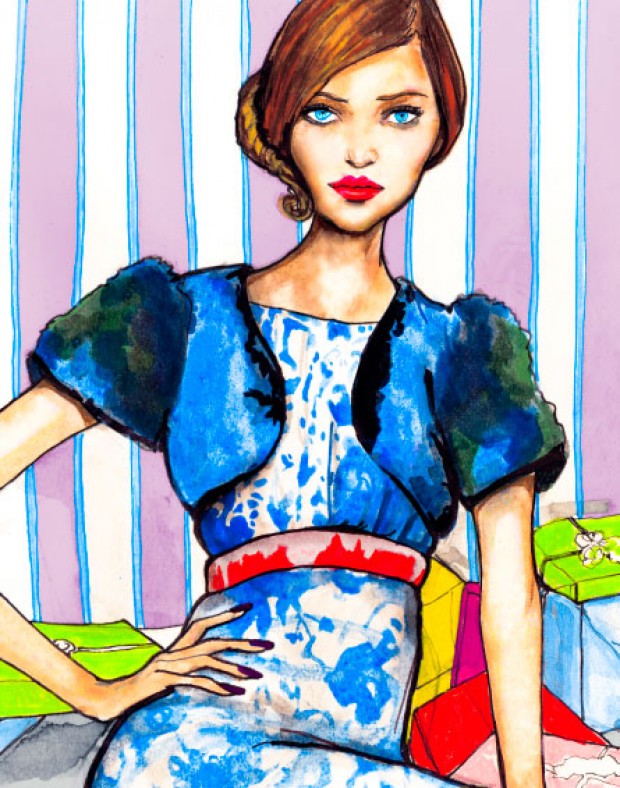 Source: igorandandre.com
Kate Moss, Daria Werbowy and Joan Smalls Are Divine …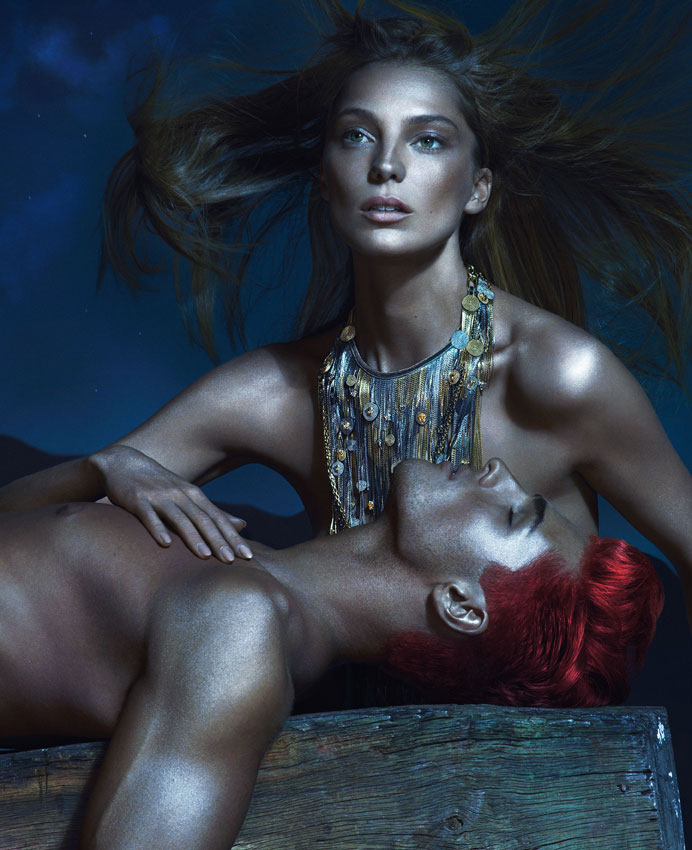 Source: www.fashiongonerogue.com
Daria Werbowy | Highest paid models 2015 | Pictures
Source: www.express.co.uk
sevenstarstopmodels: Daria Werbowy
Source: sevenstarstopmodels.blogspot.com
Daria Werbowy for MANGO Spring 2014 Campaign …
Source: nitrolicious.com
Daria Werbowy ♥ Tatler Russia, March 2012
Source: sunmoonearthandstars.blogspot.com
Photo of fashion model Daria Werbowy
Source: www.fashionmodeldirectory.com
Top 10 popular models of Versace
Source: topyaps.com
38 best Iris images on Pinterest
Source: www.pinterest.com
W Magazine
Source: ftape.com
Photo of fashion model Daria Werbowy
Source: www.fashionmodeldirectory.com
Photo of fashion model Daria Werbowy
Source: www.fashionmodeldirectory.com